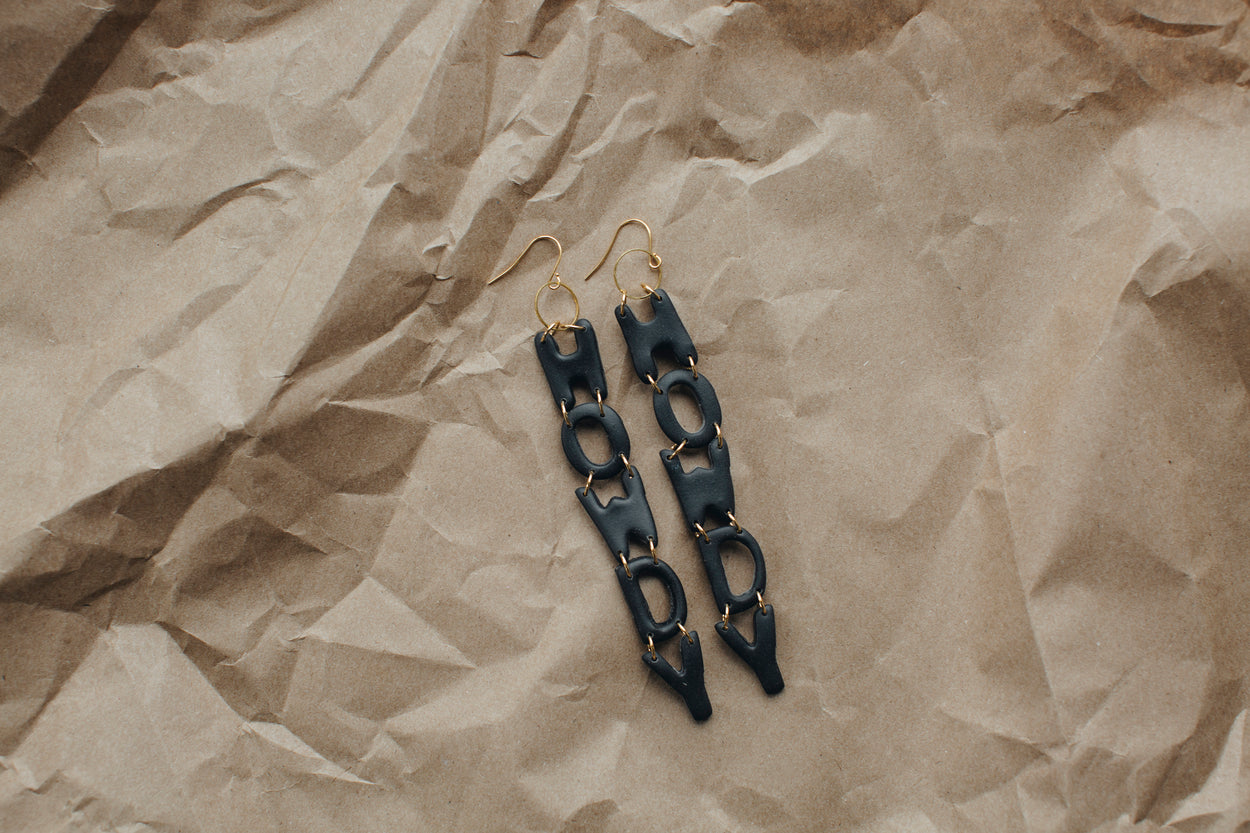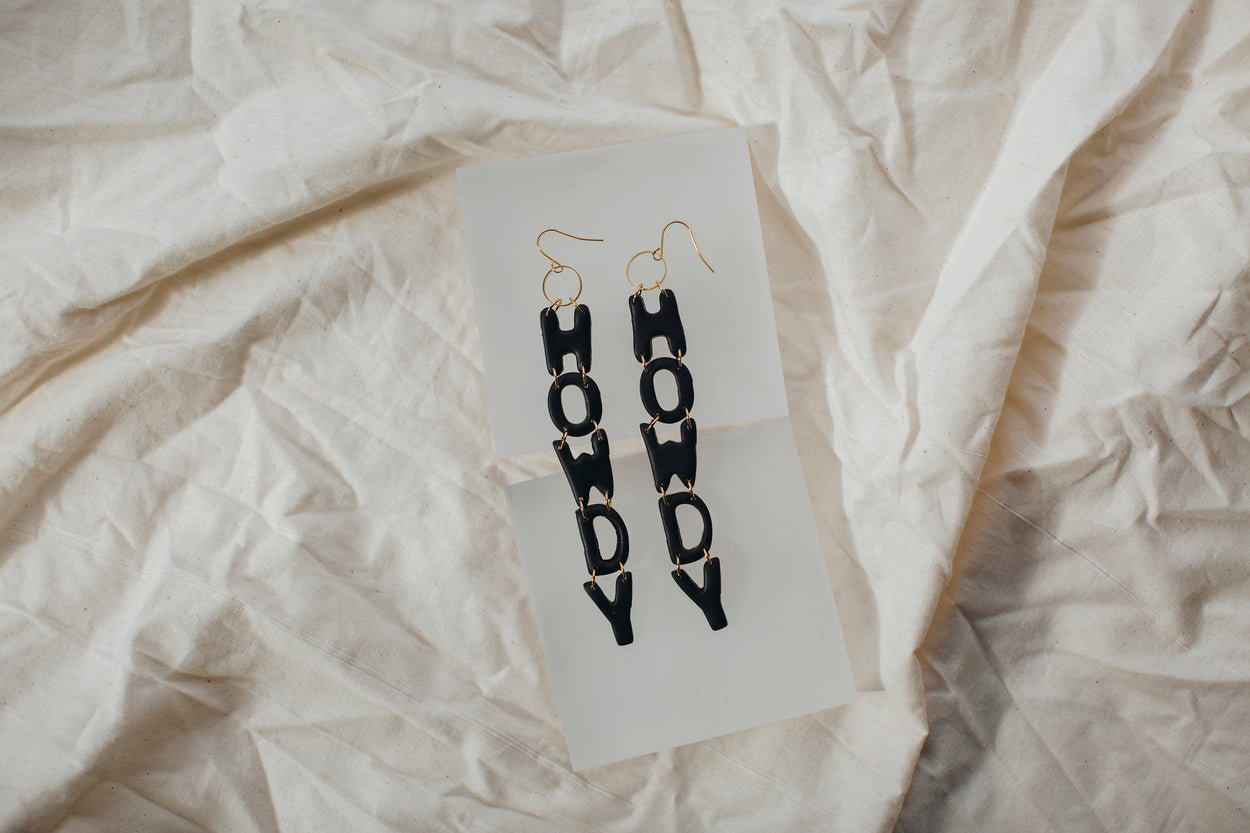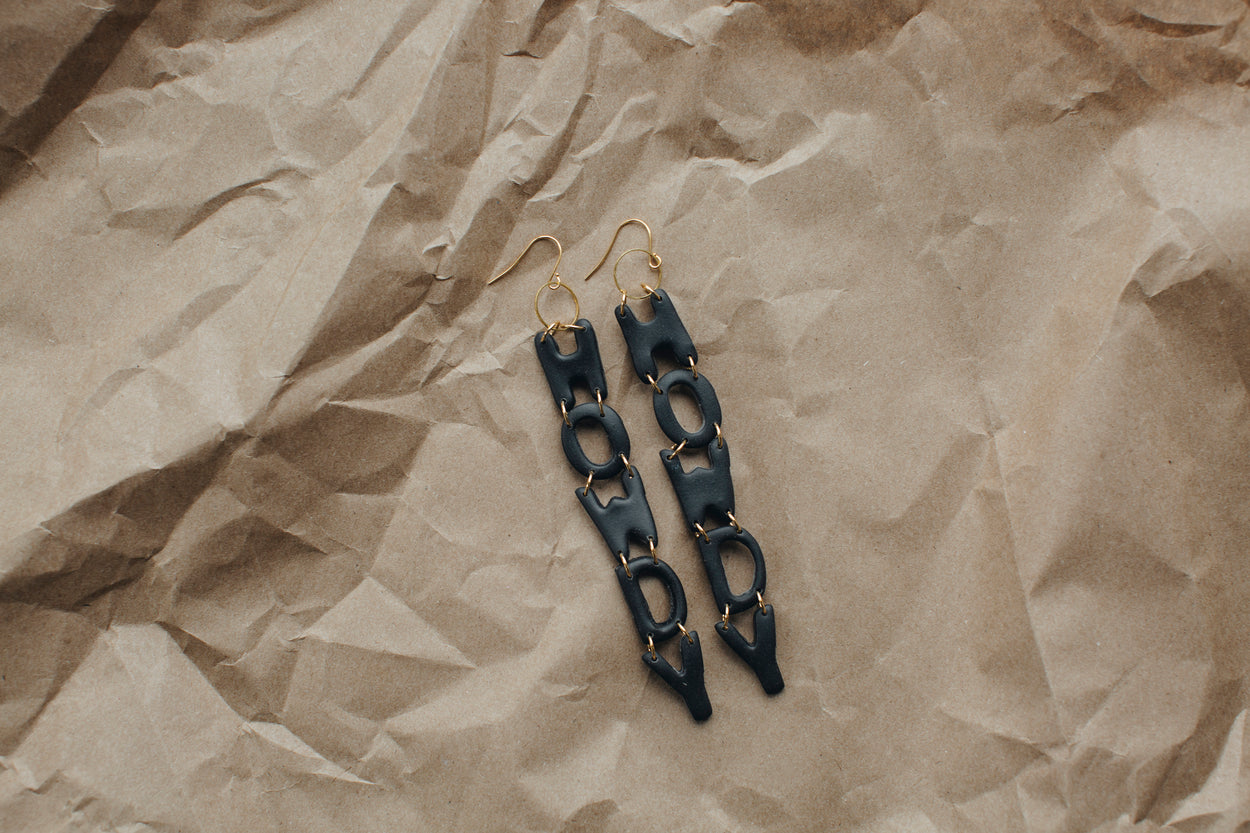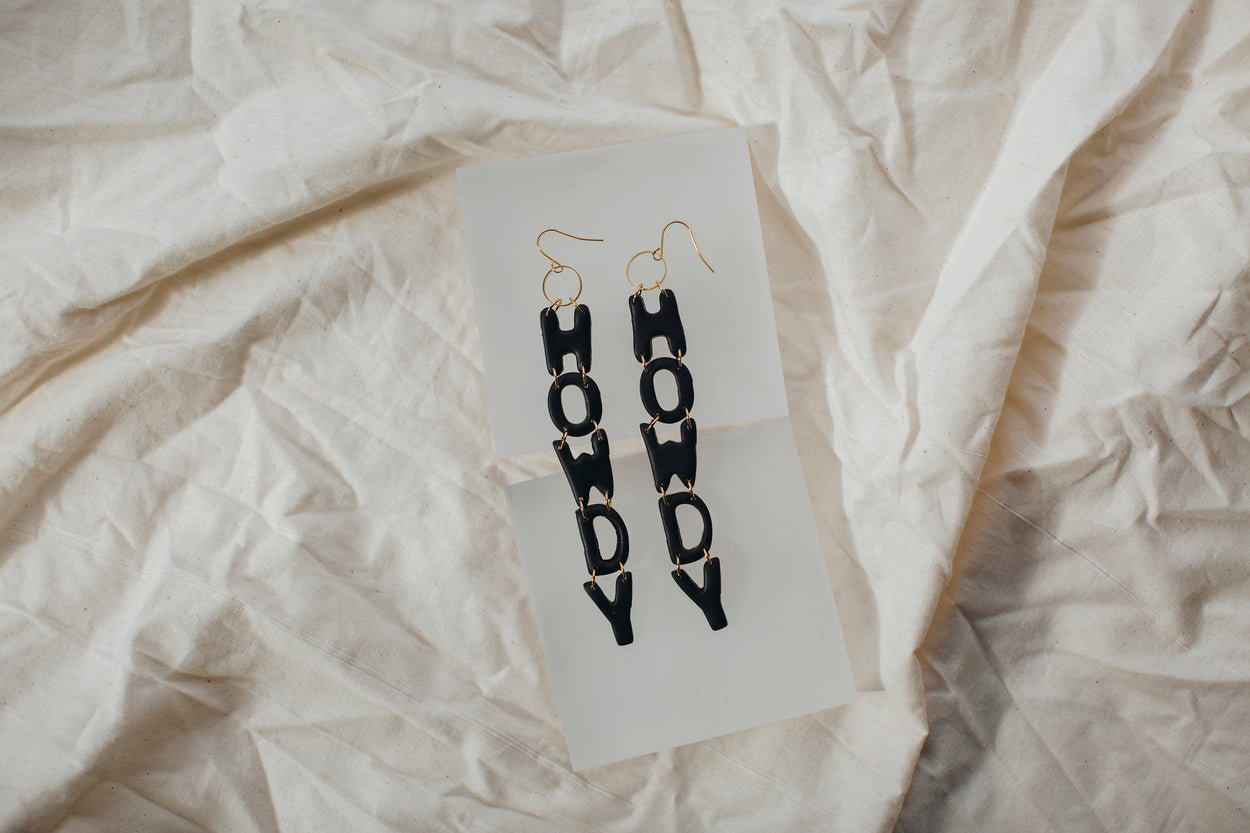 Our Howdy clay earrings were made in collaboration with Meesh Made. They were designed by Rae and created by Michelle, right here in Colorado. The Howdy earrings are constructed of custom-color mixed polymer clay, are light-weight and fasten with a  24k gold-plated hook.
 Materials:  Handmade from polymer clay, with a 24k gold-plated hook. 
Size:  Approximately 5.75 inches long total.
Our earrings are made by hand in Castle Rock, Co. Please note that due to the nature of the materials, the earrings may differ slightly in color, shape, size and texture. Our colors are custom and hand mixed, so they may vary from batch to batch. Slight imperfections and differences are normal in the handmade process and they're part of what make our earrings unique and beautiful.